Welcome to the Jacksonville Middle School Band Page!
My name is Katherine Barrier and I am the Director of Bands for Jacksonville Middle School. I am a graduate of Spring Hill High School in Longview,TX. I graduated with an Associate of Arts Degree from Kilgore College and a Bachelor of Music in Instrumental Education degree from UT Tyler.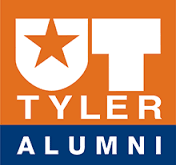 I play clarinet in the Central Baptist Church orchestra and enjoy playing in various performing groups throughout the year. I am in my 10th year of teaching and enjoy being an Indian!
CLASS SCHEDULE
Mrs. Barrier starts and ends her day at the Middle School
FLASH: 7:30-7:50
1st Period: 7:50-8:38
2nd Period: 8:42-9:38
3rd Period:9:42-10:30
off campus
HS:10:50-11:40
off campus
Nichols: 12:47-1:42
1:45-2:40
Back on Campus
Conference 3:00-3:30
After School Lessons 3:30-4:45
Lesson Schedule
Look below for your

SOLO

or

ENSEMBLE

title. If you do not see your song listed come see me. Flutes are on Ms. Beard's Lesson Schedule.
Monday
7:15-7:50 Turqouis & Emerald
3:45-4:05 Vega
4:05-4:25 Haydn Medley (7th grade Tubas)
4:25-4:45 Air for Cornet
Tuesday
7:15-7:35 Simple Gifts
3:45-4:05 War March of The Priests Sax Quartet
4:05-4:25 Arietta and Allegro(Baritones)
4:25-4:45 Hunter's Chorus
Thursday
7:15-7:35 Gypsy Moods
3:45-4:05 Chrysalis
Off Campus for the remainder of the day
Friday
7:15-7:35 Autumn Dream
3:45-4:05 8th Grade Tubas
4:05-4:25 Andante Quintet
4:25-4:45 Summer Sketches Flute/Clarinet Quartet
Attendance will be taken at the beginning of each lesson.
Please be warmed up and ready for your lesson at the posted time.
Once your lesson time is over I must immediately start the next lesson.